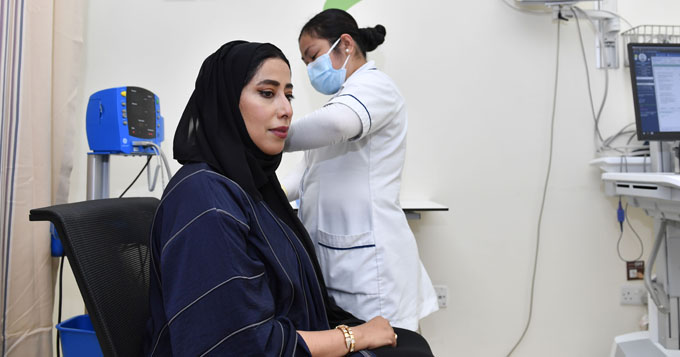 January 6, 2021

Director General of the Government of Dubai Media Office (GDMO) Her Excellency Mona Al Marri and her mother today received the first dose of Pfizer-BioNTech vaccine at the Dubai Health Authority's (DHA) Zabeel Healthcare Centre.
Her Excellency Al Marri said that providing the vaccine free of charge to citizens and residents reflects the leadership's commitment to the healthcare sector and their keenness to ensure the highest level of safety for all members of the community.
Her Excellency expressed her gratitude to the Dubai Health Authority for launching the free vaccination drive across the emirate. She also thanked the medical staff at the Zabeel Healthcare Centre, including Dr. Kaltham Al Mazrouei, Dr. Khawla Al Hajjaj and Dr. Hanan Al Hammadi, for their support during her vaccination at the clinic.