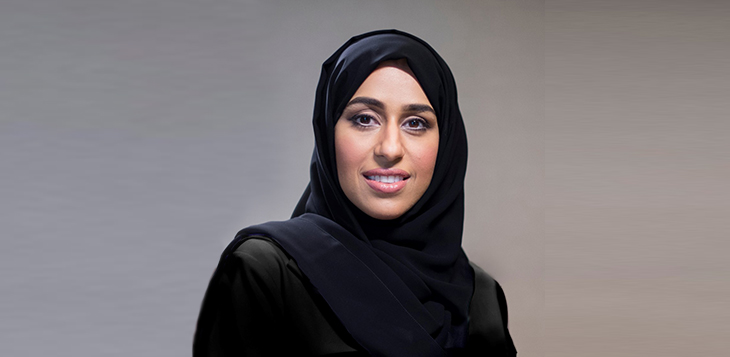 November 30, 2019

· Renew Loyalty & Belongingness to UAE Leadership and Sacrifices of UAE Soldier Heroes
· Sacrifices of Souls & Lives of UAE Heroes-Soldiers, Civilians, Diplomats & Citizens in Service of the Nation to Raise UAE Flag with Glory
· Martyrs' Children & Families are Nation's Responsibility
Her Excellency Hessa Bint Essa Buhumaid, UAE Minister of Community Development stated that the commemoration day coinciding on 30th November each year, is an occasion of UAE pride and national day of glory, features and reveals the sacrifices of the UAE soldiers in the field of heroism, giving and duties. On this glorious day, UAE citizens, youth, children and senior emiratis pay tribute to the meanings of loyalty and belongingness of the UAE wise leadership and sacrifices of soldiers.
Her Excellency said: "The commemoration day marks the sacrifices of souls and lives to keep the UAE flag high while performing national duties and upraise the UAE ambitions towards leadership and glory. The sacrifices of soldiers, civilians, diplomats and citizens in service of the nation raise is an honor for those who departed us and marked their names in heroism, dignity and redemption".
Her Excellency Hessa Bint Essa Buhumaid emphasized that the exceptional care of the UAE wise leadership to its nation, martyrs' families and children; embodies the nation's responsibility towards them by providing them with the best care and attention since they are the children and families of those heroic martyrs who sacrificed their lives, spirits and blood to uphold truth and victory.
Her Excellency also added that the commemoration day which precedes the 48th UAE National Day, is a solid patriotic significance of loyalty and belongingness, noting that the first UAE national martyr was Salem Suhail Khamis, the first emirati soldier to die in line of duty and in sacrifice of his soul and life during the battle of Greater tunb on 30th November 1971 shortly before the UAE's federation. These martyrs are the true symbol of self-denial and their sacrifices can be marked to show gratitude, pride, dedication and loyalty to the nation and the UAE wise leadership.