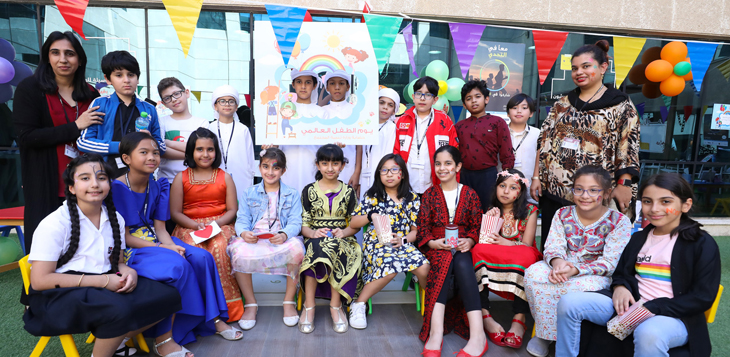 November 20, 2019

The Ministry of Community Development will celebrate the World Children's Day coinciding on 20th November each year by organizing several awareness entertainment activities and workshops for the children and their families. The activities to be held in the ministry's (10) social development centers, kindergartens and nurseries including a family day for the staff and their families and workshops to increase the children awareness of their rights in the UAE.
On this occasion, Eman Hareb, Director of Social Protection Department at the Ministry of Community Development emphasized the importance of celebrating the World Children's Day to highlight the rights and duties of children as provided for them in the UAE legislations and laws to establish a positive upbringing in the community and ensure that they live safely and securely as supported by the UAE wise leadership.
The activities of the Ministry include awareness sessions for children in a simplified methods to accommodate children's ages by using drawing to sensitize their rights in education, health, a safe and stable life, and at the same time guarantee they live in a healthy and correct environment in addition to a group of events between children and parents such as reading sessions to enhance and consolidate the importance of reading, and understandings of tolerance among people and nations, as well as other culture activities to entrench national identity among children.
The social development centers in Dubai, Sharjah, Ajman, Um Al Qiwain, Ras Al Khaimah, Dibba Al Fujairah, Kalba, Khorfakkan and Julphar included culture activities, free drawing areas, competitions, reading sessions, cultural and entertainment games, activities about tolerance and volunteering and creativity corner.
Additionally, the Ministry of Community Development organized a family day for all the staff and young children, including entertainment and recreational activities; including a national costume day that represents the culture of each country. An open dialogue session entitled "I have a dream" to give children the opportunities to speak about their future wishes and aspirations in a country that put them on their top priority agenda as well as a theatre performance in cooperation with Dubai Foundation for Women and Children.