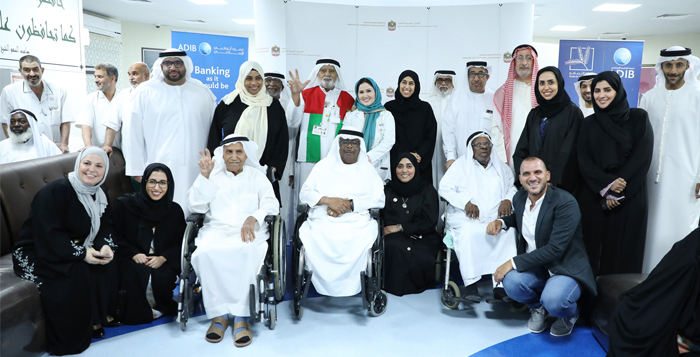 May 23, 2019

The Ministry of Community Development launched the initiative "We are Your Family" to target senior emiratis, achieve family cohesion and social solidarity, consolidate family ties and relations between community members and at the same time reveal the atmosphere of the holy month of Ramadan. As such, Her Excellency Hessa Bint Essa Buhumaid, Minister of Community Development, participated with the senior emiratis in an iftar gathering held at the senior emirati happiness center in Al Mamzar at Dubai in cooperation with Abu Dhabi Islamic Bank.
Her Excellency the Minister of Community Development encouraged the community towards more communication and interaction with senior emiratis whether family members, neighbors or relatives in all the emirates to achieve the goals and aspirations of the initiative. The "We are your Family" initiative targets all the community members who are registered in the volunteering national platform in order to emphasize cohesion with senior emiratis, benefit from their experiences and transfer it to the younger generations and enhance the understandings of social responsibilities towards the community members. Visiting times to senior emiratis are in the mornings or after iftar during the month of Ramadan.
Furthermore, Alia Al Joaker, Director of Community Development Department at the Ministry stated that the initiative "We are your Family" assures the importance of getting closer to senior emiratis and taking advantage of their experiences and activate the pillar "community involvement and active life" as part of the national policy for senior emiratis.
She also explained that the interactive social initiative "we are your family" encourages all community members especially registered volunteers in the "volunteers.ae" platform to communicate with senior emiratis during the holy month of Ramadan and throughout the year through regular visits to consolidate social relationship and the meanings of humanity and mercy.