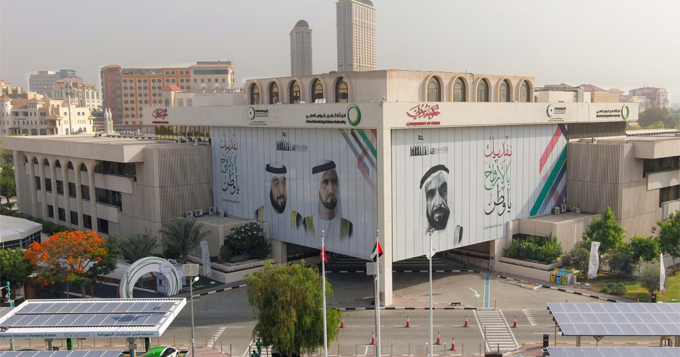 January 17, 2021

Dubai Electricity and Water Authority (DEWA) has approved 1,500 innovative ideas, out of the suggestions submitted by its employees and customers since the beginning of 2020 through various channels. These include the Afkari (My Ideas) portal, an internal online platform to encourage creativity and innovation in the work environment; the Mohammed bin Rashid Smart Majlis, and the Unified Suggestions Portal of Dubai Government. This is in line with DEWA's efforts to encourage employees and customers to submit their ideas and suggestions to improve its services.
DEWA has launched several campaigns from improvement ideas submitted by DEWA employees on the Afkari platform. DEWA also received ideas and suggestions through the Mohammed bin Rashid Smart Majlis, an initiative launched by HH Sheikh Mohammed bin Rashid Al Maktoum, Vice President and Prime Minister of the UAE and Ruler of Dubai. The platform enables the local and international community to submit innovative ideas that contribute towards Dubai's transformation into the smartest and fastest-growing city in the world.
HE Saeed Mohammed Al Tayer, MD & CEO of DEWA, said he was pleased with the positive feedback on DEWA's development programmes across its internal and external platforms, proving that its employees and customers show their interest in these programmes.
"Through its feedback programmes, DEWA promotes a culture of innovation among its employees and all society members. It adopts innovation in its work through an institutional approach and is moving steadily towards the next 50 years by building a sustainable future. This contributes to realising the objectives of the UAE Centennial 2071 to make the UAE the world's leading nation. These efforts also support the National Innovation Strategy launched by His Highness Sheikh Mohammed bin Rashid Al Maktoum, to make the UAE one of the most innovative countries in the world, and the Dubai Plan 2021 for Dubai to be a city of happy, creative, and empowered people," added Al Tayer.
"The Afkari platform is the first of its kind in the Government of Dubai. Our employees can submit their suggestions as well as enhance ideas from colleagues and vote for them. This promotes collaboration and sharing best practices. Since its inception more than four years ago, the platform has provided a central repository to manage innovation, ensuring continuous improvement in DEWA to achieve our developmental objectives," concluded Al Tayer.