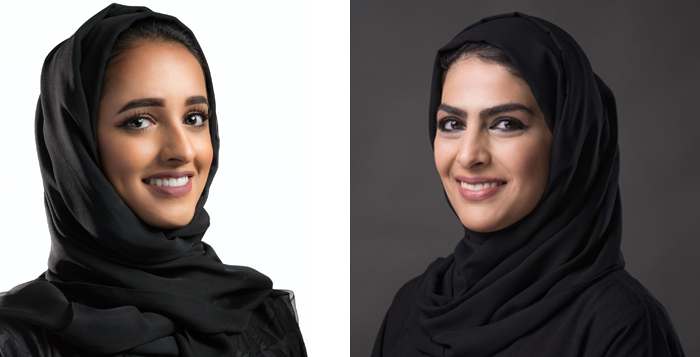 March 18, 2019

The first edition of The Dubai Metro Music Festival, a celebration of global music organised by Brand Dubai, the creative arm of the Government of Dubai Media Office, in partnership with the Roads and Transport Authority (RTA), features a number of local and Arab artists popular in their respective countries and the region
The free-to-attend Festival, which commenced today, hosts performances by 25 international musicians from a range of unique musical genres. The event is being held from 17-23 March at five Dubai Metro stations - Burjuman, Union, DMCC, Mall of the Emirates and Burj Khalifa.
Arab musicians featured in the Festival include UAE artist Khadija Salem, Lebanese musicians Talia Lahoud and Habib Khalil, Egyptian Medhat Mamdouh, Saudi Taher Al Bahrani, Jordanians Omar Hamdan and Khaldun Al Baz, Syrian Rami Kanjou, and the Syrian band 'Basita'.
Shaima Al Suwaidi, City Branding Manager, Brand Dubai said that the Festival received an overwhelming response from the public on its first day. "It was really encouraging to see large numbers of people thronging to the musical performances at the Dubai Metro stations. Apart from metro commuters, there were music lovers who came to the venues just to attend the performances. As with all of Brand Dubai's initiatives, we have created opportunities for both Emirati and Arab artists to showcase their talent. Their participation has greatly enriched the eclectic line-up of musicians performing at the Festival," she said.
Rowdah Al Mehrizi, Marketing and Corporate Communication Director of RTA said that the first day of the festival attracted large audiences. The various performances hosted by the Dubai Metro stations spread joy among commuters, she added.
She further said that partnering with Brand Dubai to host the Dubai Metro Music Festival is aligned with RTA's social responsibility commitment, as part of which it seeks to enhance the creative and cultural environment of the city of Dubai. The two organisations collaborated recently to implement the third phase of the Dubai Street Museum project, which saw large murals being drawn on the walls of Dubai Metro stations along Sheikh Zayed road.
Emirati and Arab musicians performing at the Dubai Metro Music Festival come from a range of musical styles and genres.
Emirati musician Khadija Salem started playing the piano three years ago when her uncle bought her a keyboard. She cultivated her passion for playing the instrument by practising it daily for about six hours.
Lebanese artist Talia Lahoud is a promising 16-year old singer and guitarist who started out at an early age as a cover artist on YouTube. She has thousands of followers on social media.
Habib Khalil, a popular accordion player from Lebanon, was inspired to learn to play the instrument after watching cartoons. After learning the instrument, he went deeper into folk, tango, waltz and polka. He currently performs all over the world.
Medhat Mamdouh is a young Egyptian musician who became famous for creating a new musical style combining the recorder with beatboxing. His music mixes traditional and hip hop music. Medhat was a semifinalist at the Arabs Got Talent, a reality television talent show broadcast by MBC. His video received over 10 million views, making it one of the top 20 videos in the world.
Saudi Taher Al Bahrani is a self-taught player of the piano and the melodica. He learned to play the piano on YouTube. He has performed at many festivals and events in Saudi Arabia. Taher was a semi-finalist in the third season of Arabs Got Talent.
Jordanian musician Omar Hamdan is a guitarist and Oud player. With a musical background that includes diverse genres, he has performed with various bands. Omar started playing guitar 16 years ago. He composes and produces music for singers, short movies and commercials and also produces electronic fusion music.
Khaldun Albaz, a Jordanian musician based in Dubai, is a self-taught drummer and percussionist. In 2011, he discovered the hangdrum, a unique instrument with enchanting and haunting acoustics. He has played at many international events in the Middle East North Africa and South Asia (MENASA) region and Europe.
Rami Kanjou, a Syrian musician performing at the Festival, is a popular player of the Qanun, a traditional Middle Eastern stringed instrument.
'Basita Band', a Syrian band taking part in the Festival, comprises of three musicians - Karam Salahie, Amjad Edris and Harout Jirichian. The band plays a range of modern Arabic music, ranging from traditional and acoustic sounds to contemporary interpretations of global music.