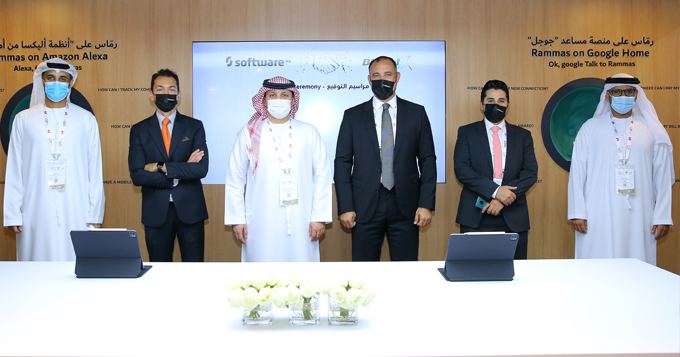 December 16, 2020

DigitalX, the digital services arm of Digital DEWA, which is fully owned by Dubai Electricity and Water Authority (DEWA), as part of Dubai 10X, has signed a partnership agreement with Software AG to deliver advanced digital solutions, systems and services for customers. The two companies will collaborate to speed up digital transformation initiatives and keep pace with the latest solutions and services in different sectors.
"We are committed to achieving the vision and directives of His Highness Sheikh Mohammed bin Rashid Al Maktoum, Vice President and Prime Minister of the UAE and Ruler of Dubai, to make Dubai the best country in the world; and the Dubai 10X initiative which mandates the Government of Dubai to be a global leader that is 10 years ahead of other cities. Through Digital DEWA, the digital arm of DEWA, we strive to reimagine the role of utilities and create a new digital future for Dubai, to become the world's first digital utility to use autonomous systems for renewable energy, storage, expansion in AI adoption, and providing digital services," said HE Saeed Mohammed Al Tayer, MD & CEO of DEWA.
Al Tayer highlighted that the partnership will expand on the type of services that DigitalX provides to maintain Dubai's position as a regional pioneer in this area.
Marwan Bin Haidar, Vice Chairman of Digital DEWA – Digital Sector and Rami Kichli, Vice President Software AG, Gulf and Levant signed the agreement, during the participation of DEWA and its subsidiaries at the 40th GITEX Technology Week.
"This new cooperation is part of Software AG's ongoing pact to support the capabilities of public and private companies. Software AG is one of the suppliers that provide advanced solutions for companies, to face digital transformation and business transformation challenges. This plays a major role in supporting the directives of the wise leadership to make the UAE a pioneer state worldwide. It is our pleasure to cooperate with Digital DEWA, presented by Digital X, to launch a new collection of services for the companies in the region. This helps to make use of the new generation of solutions and encourage companies to explore new ways of innovation to enhance their roles in the UAE's economic development," said Kichli.