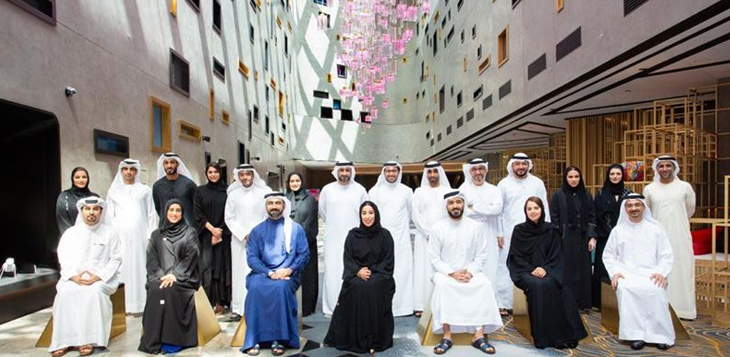 March 23, 2019

The Government of Dubai Media Office (GDMO) conducted a retreat for members of the Dubai International Communication Committee to discuss strategies for further enhancing Dubai's reputation among global audiences and the media.
Attendees at the event included senior officials from government and semi-government sectors that have a presence in international markets that are strategic to Dubai.
The Retreat analysed the major issues that dominate global perceptions of Dubai. Attendees participated in a wide ranging discussion on how to strengthen the city's reputation assets defuse its negative perceptions.
Her Excellency Mona Al Marri, Director General of the Government of Dubai Media Office said: "The Retreat is the latest in our series of initiatives designed to support Dubai's leading organisations in strategically managing their reputation as well as exploring ways to work closely together to enhance Dubai's image."
"To build a solid reputation, we need to deeply understand how Dubai is currently perceived by international audiences. Dubai's stories of vision, growth, inclusive development, diversity and tolerance deeply resonate with global audiences. We now have a great opportunity to further build on these positive perceptions in international markets. This retreat aimed to bring a deeper understanding of how organisations in Dubai can combine their strengths to harness these reputation assets," Her Excellency further said.
The retreat also discussed the changing global context for Dubai's perception. Global issues that have a bearing on Dubai's reputation include rising global mistrust and populism, the growth of fake news, the disillusionment of some global audiences with the media and the continued rise in the penetration of digital technology. Some of the perception assets that the retreat discussed included Dubai's economic successes, luxury tourism, inclusive environment, safety and security, high levels of gender balance and achievements in the space sector.
Initiated by the Government of Dubai Media Office, the Dubai International Communication Committee seeks to promote effective and positive engagement with international media to enhance and safeguard Dubai's image.
The Committee is tasked with developing strategic action plans to shift negative perceptions and dispel myths that stand in the way of an accurate image of Dubai. It also aims to build a wide network of national and international stakeholders who can support Dubai's efforts to further enhance its reputation.
The members of the Committee aim to work together closely highlight Dubai's aspirations, identity, accomplishments, strategic advantages and value offerings to convey a compelling positive narrative to global audiences