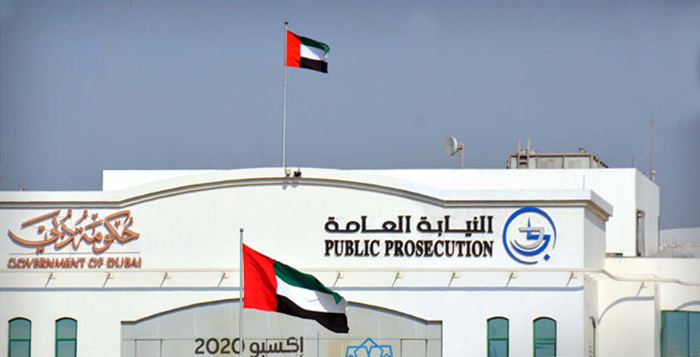 March 17, 2019

Dubai's Attorney-General Essam Eisa Al Humaidan said that the Penal Order legislation has further improved the working processes of the Dubai Public Prosecution, enabling it to settle 30,618 cases between November 2017 and the end of 2018.
Al Humaidan said that the penal order legislation has introduced a new mechanism for settling criminal complaints. It also enhances the efficiency and reduces the workload of judicial authorities. He further said the initiative forms part of implementing one of Dubai Plan 2021's objectives of improving the efficiency of the judicial system and fast-tracking the litigation process in Dubai. The legislation was approved by Vice President and Prime Minister of the UAE and Ruler of Dubai His Highness Sheikh Mohammed bin Rashid Al Maktoum through Law No. (1) of 2017.
Dubai's Attorney-General said the number of cases settled through the Penal Order legislation reached 30,618 cases between November 2017 and the end of 2018. Bounced cheques of up to AED200,000 represented the highest percentage of cases settled by the Penal Order legislation with 26,765 cases or 87% of total cases, while refusal of payment cases represented 3% (951) of the cases.
The Penal Order legislation also helped cut the number of complainants by 26% to 61,212 from 83,042 before the implementation of the legislation; while the number of passports confiscated went down by 33% from 20,485 to 13,723. Legal notices went down 42% from 138,256 notices prior to the implementation of the legislation to 79,650 notices after the implementation.
The Penal Order was issued to expedite the determination of criminal actions, reduce the burden on the criminal courts, streamline proceedings and the administration of justice for minor crimes, and reduce the time, effort and expense incurred by the parties involved in criminal prosecutions. Furthermore, the law enables the public prosecutor to settle minor crimes without the need to take precautionary measures such as the confiscation of the accused's passport for long periods of time during the course of the investigation and court process.
The penal order can be issued by a public prosecutor for crimes classified as misdemeanors, without referring it to the courts for trial.