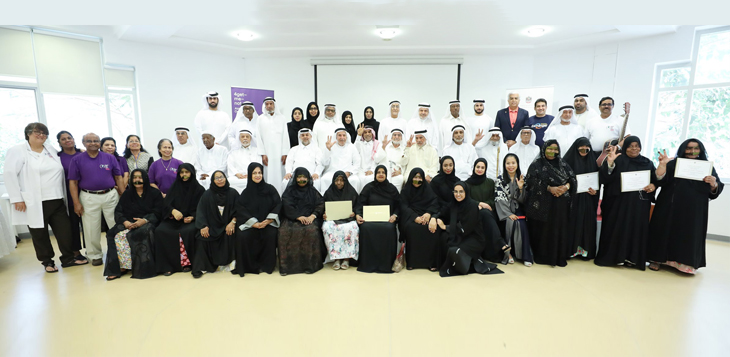 June 30, 2019

The Ministry of Community Development (MOCD) organized the event "Blessings in our Home" which was hosted by the Ministry's Community Development Center in Dubai in cooperation with Dubai Health Authority and Community Development Authority "Thukher Social Center", Alzheimer's Home Care in the attendance of (60) senior emiratis, supervisors and all competent authorities.
"Blessings in Our Home" event comes as part of the goals, pillars and initiatives of the national policy for senior emiratis. The strategic goals of the national policy for senior emiratis include: preventive precautions to ensure senior emiratis safety and rights, innovative channels for knowledge transition and participation of generation experiences, supporting environment for senior active life in community, encourage joint work and competitive services in various fields. It also includes seven main components: healthcare, community involvement and active life, effective civic participation, infrastructure and transportation.
The event also included several entertainment and awareness activities such as the healthy lunch corner, a presentation about the healthy life style for senior Emiratis. All senior Emiratis interacted and socialized with the audience at lunch and spoke about different aspects of life.
It is noted that the initiatives and programs of the Ministry are in line with the with the development and community vision of the national policy for Senior Emiratis stimulating interaction with Senior Emiratis and promoting their active and ongoing participation within the UAE community.