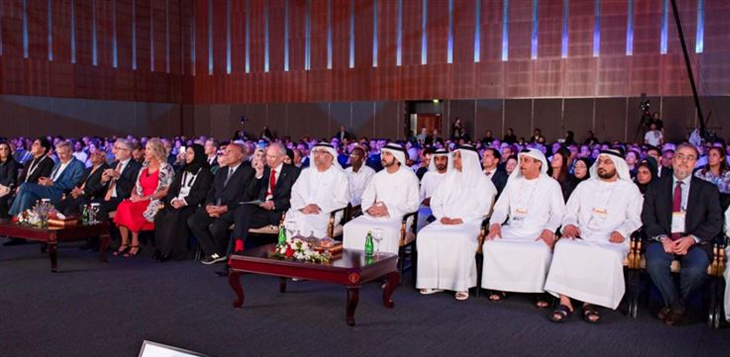 December 5, 2018

Wednesday, December 05, 2018

Dubai Crown Prince and Chairman of the Executive Council, HH Sheikh Hamdan bin Mohammed bin Rashid Al Maktoum attended today the opening of World Congress of Cardiology & Cardiovascular Health 2018, which is held from Dec 05 - 08, 2018 at Dubai International Convention & Exhibition Centre,

Humaid Mohammed Obaid Al Qatami, Director General of the Dubai Health Authority (DHA) delivered keynote speech at the event highlighting DHA efforts to promote healthy life style in Dubai to became healthy and happy society.

The UAE Health Minister Abdul Rahman bin Mohammed Al Owais, also attended the opening of the event which attracted 4,000 participants representing international organisations and bodies from around the world (such as the World Health Organisation, the European Society of Cardiology, American Heart Association, American College of Cardiology, African Heart Network, and Saudi Heart Association) are also attending the congress.

The congress's agenda includes more than 200 scientific sessions on cardiovascular disease and related diseases such as high cholesterol. Six hundred specialists are expected to take part in the conference where 1,000 scientific papers about the latest achievements and challenges in the field will be shared.

The World Congress of Cardiology & Cardiovascular Health 2018 will also provide an interactive programme designed to respond to the needs of professionals.

Cardiovascular disease is the number one cause of death across the world. According to some studies, heart attacks take place approximately ten years earlier in the Middle East than in many Western countries.

Dubai won the bid to host the event after competing with countries and cities that include Cape Town, Singapore and Korea.