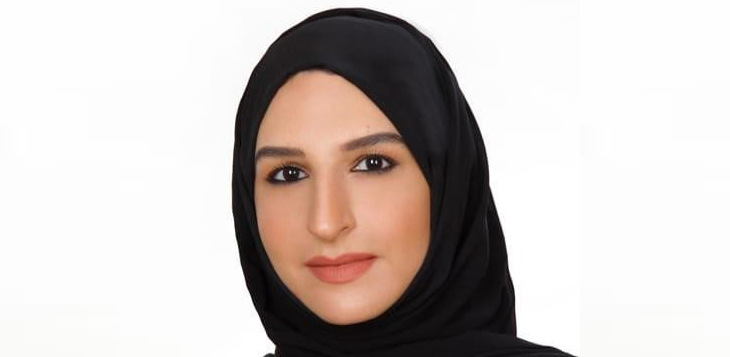 June 27, 2019

Dubai Culture & Arts Authority (Dubai Culture) has announced that it will host the Theatre Art Innovation Lab, an initiative featuring a series of sessions and interactive workshops, to brainstorm and discuss problems facing the theatre and arts industry. To be held on 30 June 2019 at the Al Safa Art & Design Library, the initiative aims to facilitate a solution-oriented dialogue with professionals and experts in the field of theatre to develop and implement innovative ideas for empowering the theatre industry.
The event will seek to highlight the role that a fully developed and innovative theatre industry can play in bolstering the cultural landscape and creative economy of the country. Moving away from traditional discussions, this initiative is designed to churn out practical and real-time solutions to the challenges facing different sections of the sector.
The Theatre Art Innovation Lab will help further enhance Dubai's newly emerging creative vibrance, which is being driven by the investment and support provided by key stakeholders in the cultural sector. Guided by the vision of HH Sheikh Mohammed bin Rashid Al Maktoum, Vice President and Prime Minister of the UAE and Ruler of Dubai, a range of initiatives have reinforced Dubai's positioning as a destination for world-class art and culture over the last decade. Dubai has also provided a vibrant venue for performing art initiatives including in theatre. The initiatives are an expression of the city's inclusive and multi-cultural character and its emergence as a place where artists from diverse places on earth can showcase their talent.
With a focus on developing a new approach for the development of theatre, the Theatre Art Innovation Lab will feature a session moderated by Mohammed Al Kaabi, apart from five other sessions that will take place in separate discussion tables. These in-depth and thought-provoking discussions will gather professionals and experts and facilitate a healthy exchange of knowledge and ideas on developing solutions to the problems faced by the the industry and needs to overcome to maximise its role in creating a happy and intellectually empowered community.
Talking about the initiative, Her Excellency Hala Badri, Director General of Dubai Culture, said, "Theatre is an important part of Emirati culture and it plays an imperative role in the overall growth and development of our creative industries. As an entity tasked with empowerment of this sector, Dubai Culture is committed to find new and innovative ways to deal with problems that can hinder the growth and development of the cultural and artistic landscape of Dubai. In line with this, the Theatre Art Innovation Lab will be a unique effort, as it intends to be more practical and hands-on. The initiative will highlight the need to have an active approach towards the challenges that the industry faces and we are expecting some impactful results from this."
Topics that will be discussed at the Theatre Art Innovation Lab will include, development opportunities in the field, best practices and global innovations changing the face of the sector. The event will explore how vital solutions can be implemented in the current environment. Experts will also talk about preparatory and implementation stages, along with post-theatre phases, where such solutions can contribute to the development of the industry.
Dubai Culture aims to enhance Dubai's cultural scene and draw attention to the UAE's rich heritage. The Authority's mandate is to build bridges of constructive dialogue between different civilisations and cultures to enhance Dubai's position as a creative and sustainable global city for culture, heritage, arts, and literature, with the aim of empowering these sectors by developing creative and innovative initiatives locally, regionally, and globally.